This site is being coordinated by David McGonigal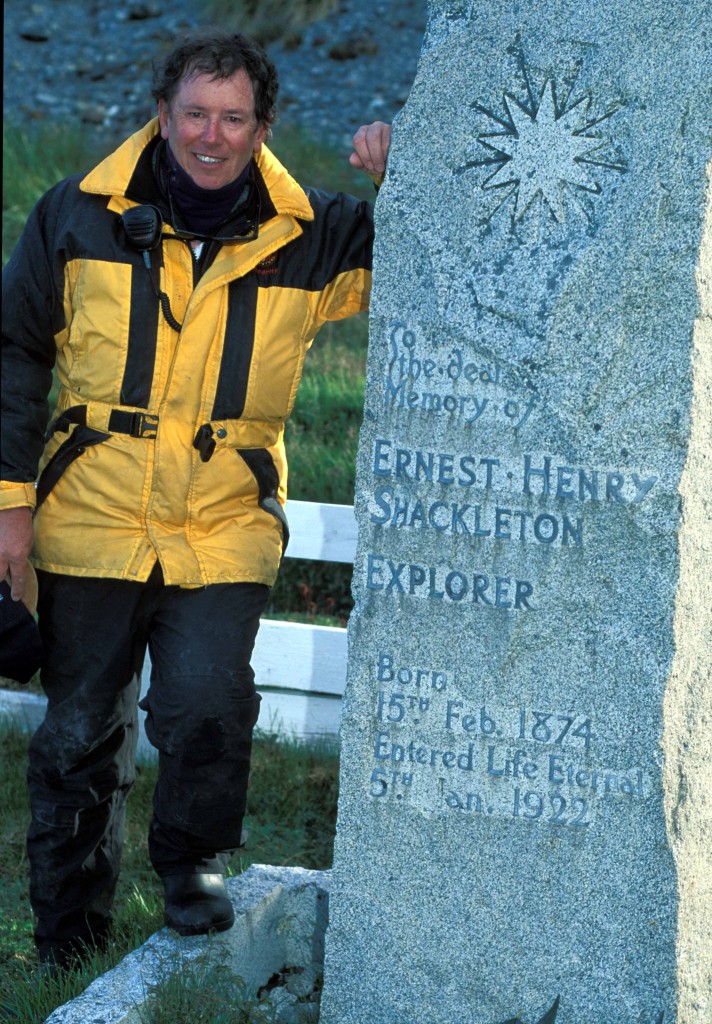 David's enduring enthusiasm for Antarctica has led to a long list of achievements. He is the co-author of the definitive 608-page "Antarctica – the Complete Story" (published in English, German and Japanese) and the smaller "Antarctica – The Blue Continent" (translated into German, Dutch, Estonian, French, Italian, Russian and Japanese) as well as the more-recent 400-page "Antarctica – Secrets of the Southern Continent". He has contributed articles on Antarctica and the Arctic to newspapers and magazines around the world and his photographs have been exhibited worldwide – they have featured at Tasmania's prestigious Wilderness Gallery. He has visited Antarctica every year since 1995 and has participated in more than 100 polar voyages, many of them as Expedition Leader.
Growing up in Australia's Hunter Valley, David first saw snow when he was 17; soon after he became an avid skier. After completing Arts and Law degrees (largely majoring in motorcycle road racing) he left the legal profession to ride around the world and returned to Australia years later as a travel writer and photographer. That career has led to several awards and some fifteen books from "Wilderness Australia" (his first) to a Thai cookbook and adventure guides. On three successive years, assignments took him to all seven continents.
After his first visit to Antarctica he became polar impassioned and worked on projects with Sir Edmund Hillary and others. In 1997 he briefly rode in Antarctica and so became the first person ever to motorcycle on seven continents (and through all 24 time zones). He's a Fellow of the Royal Geographical Society and a Life Member and Past-President of the Australian Society of Travel Writers. He has visited Russia and Lapland in winter, traversed the NW and NE Passages, motorcycled to the top of Alaska and Norway (via Siberia), visited both sides of Antarctica and ridden his motorcycle from Ushuaia to the Arctic Sea.
Keenly following every pursuit, David has SCUBA dived, white-water rafted and sailed throughout the world and part-owns a Dimona H36 motor sailplane. Recently he obtained his commercial boating licence and professes a love for Mark V Zodiacs.
Leave a Reply
You must be logged in to post a comment.